The Wedgwood pottery was founded in 1759 by Josiah Wedgwood. Output has been prolific in fine china and porcelain. Our restorers have repaired many items of Wedgwood pottery over the years.
Otters Restoration
A big project on an important peice of Wedgwood. The front section of the base was smashed and missing parts had to be fabricated from new. Our restorers repaired the peice to a very high standard.
Read more about Wedgwood Otters Repair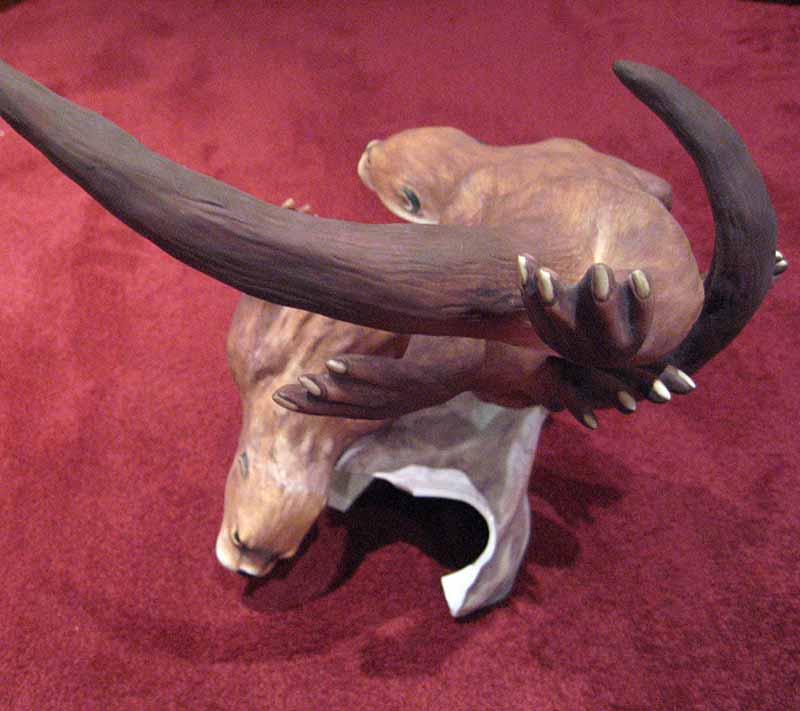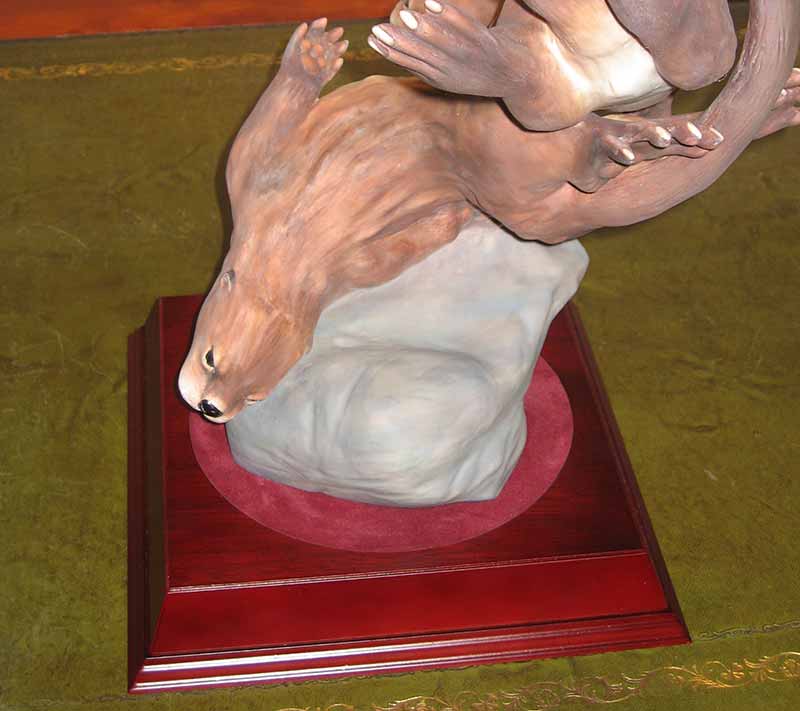 Our customers say...
'Delicia' Clarice Restoratione
"Dear Sir/Madam, Please find enclosed my cheque for the restoration of my 'Delicia' Clarice Plate. Thank you for an excellent, professional restoration which has far exceeded my expectations. I am very grateful that you have restored it to its former glory. Your communication throughout has been impeccable. I cannot emphasize enough the quality and standard of your work. Once again, my sincere thanks, I am delighted."
Mug & Sculpture Repair
"The mug and sculpture arrived today in perfect condition and I am so impressed with the really excellent restoration you have done on the 2 items."
Royal Doulton Flambe Fox Repair
"I've just received the fox in the post, it's absolutely brilliant, many thanks. There is a cheque in the post and once again thank you for the really, really excellent job."