These Wedgwood otters are an extremely rare limited edition. Originally there was to be 250 in the production run but only 5 were ever produced. Notice the 'Not for sale' text on the underside of the piece.
The damage consisted of the whole front section of the base being smashed. Unfortunately the owners discarded the broken fragments which meant that we had to reconstruct the whole of the front of the base. Once this was constructed our restorers then set about matching the colours and glazes affected to result in a very high quality repair.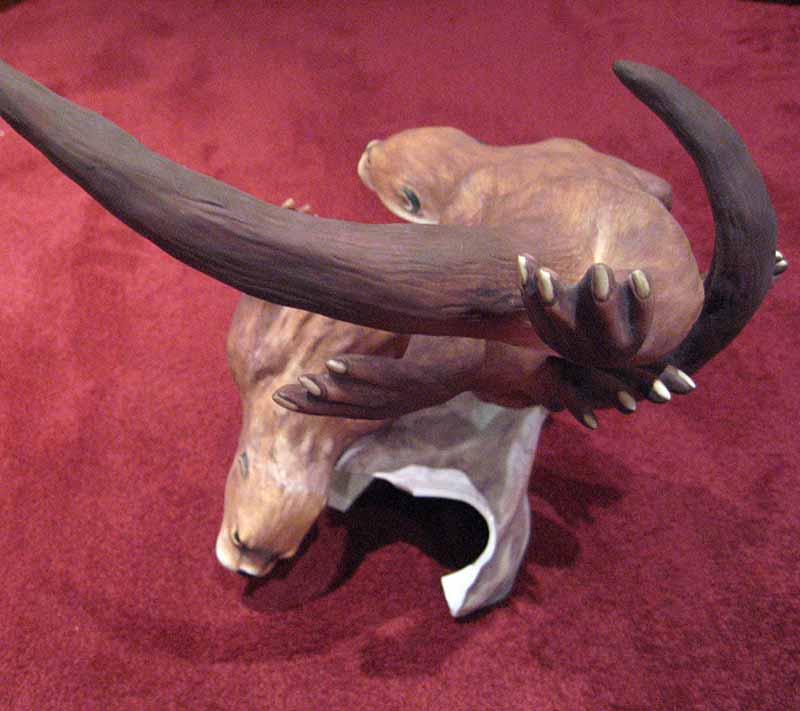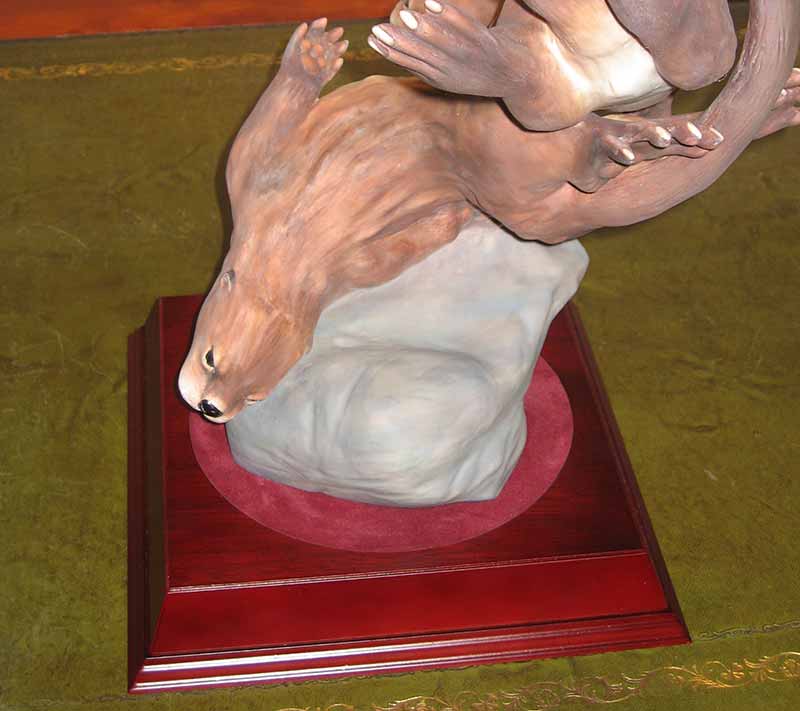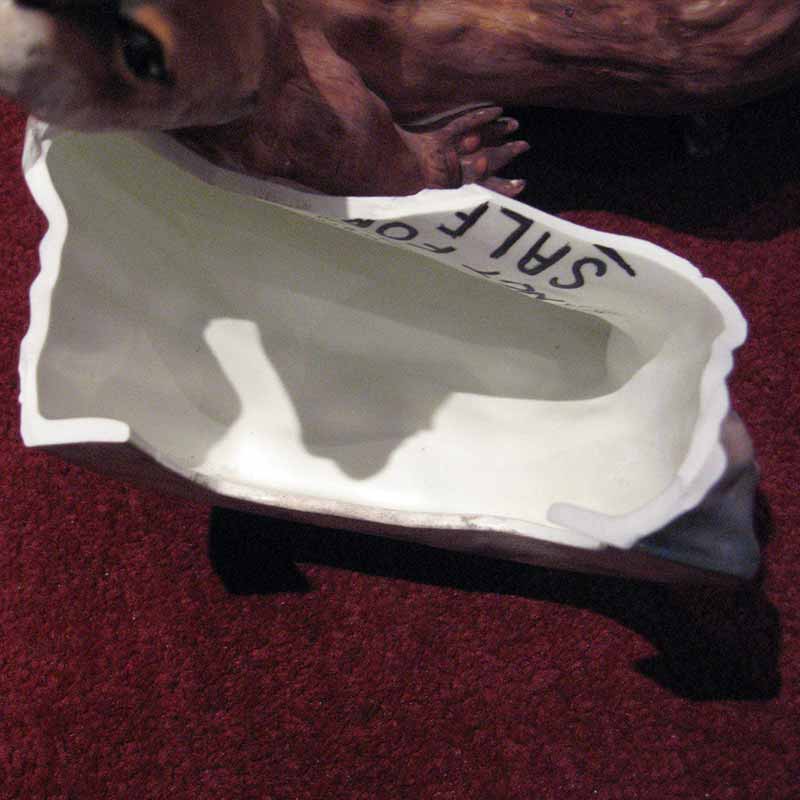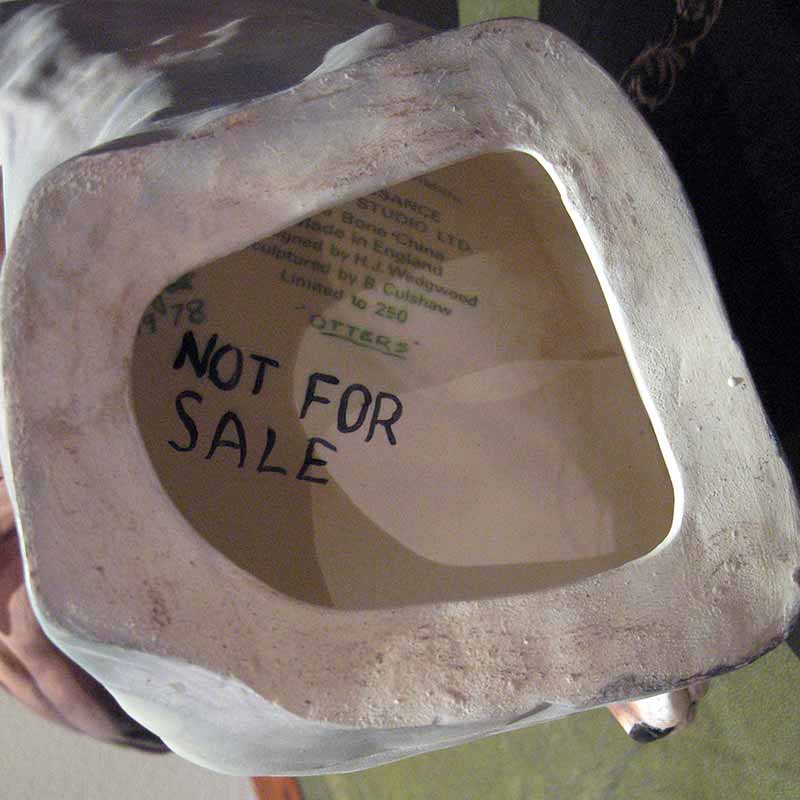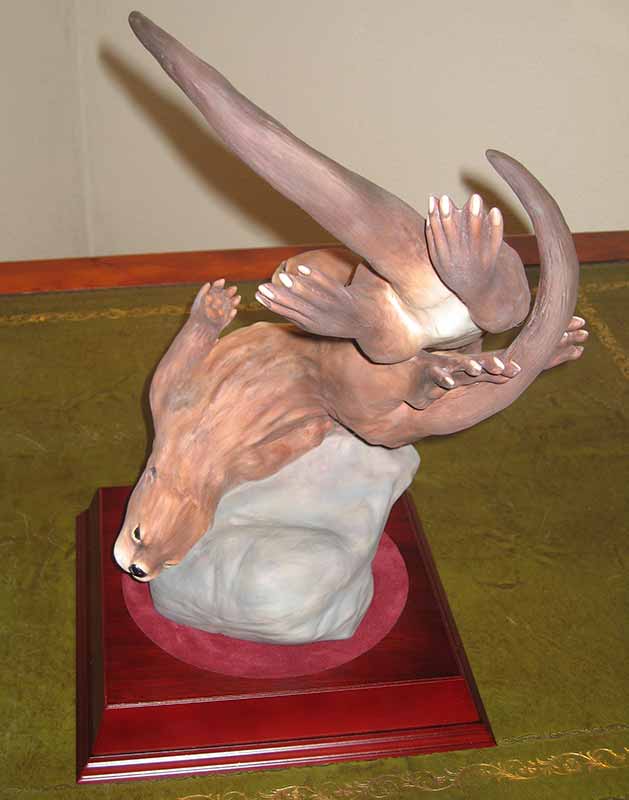 Our customers say...
Royal Doulton Girl Figurine Restoration
"As I said on the telephone she has been restored so beautifully it made me cry. My little girl is so special to me and you made me one very happy person."
Majolica Bowl Repair
"Thank you for the bowl which I received on Wednesday and gave to my wife that evening. I can't begin to tell you the joy and emotion it gave. Everyone is absolutely speechless at the wonderful and outstanding workmanship, the bowl looks better than before! I am so greatful to you & your colleagues – the bowl is now back in pride of place on the mantelpiece. It was lovely to meet you and your father – all the very best for the future."
Royal Doulton Figurine Repair
"Please find enclosed cheque for restoration of Royal Doulton figurine. Thank you very much for all your help. I am so pleased with the repair."