Lladro is a Spanish company established in 1953 by three brothers - José, Juan and Vicente Lladró in the village of Almácera (near Valencia). Manufacturing initially concentrated on utilitarian items such as vases and jugs but by 1956 production turned to the manufacture of hand crafted and painted porcelain figures and figurines.
In 1958 Lladro moved to larger premises in Tavernes Blanques. We have undertaken countless successful repairs of Lladro figures and figurines.
Figurine Restoration
We undertake many repairs on popular Lladro figurines. This one is a typical restoration undertaken by our team of museum quality restorers.
Read more about Lladro Figurine Repair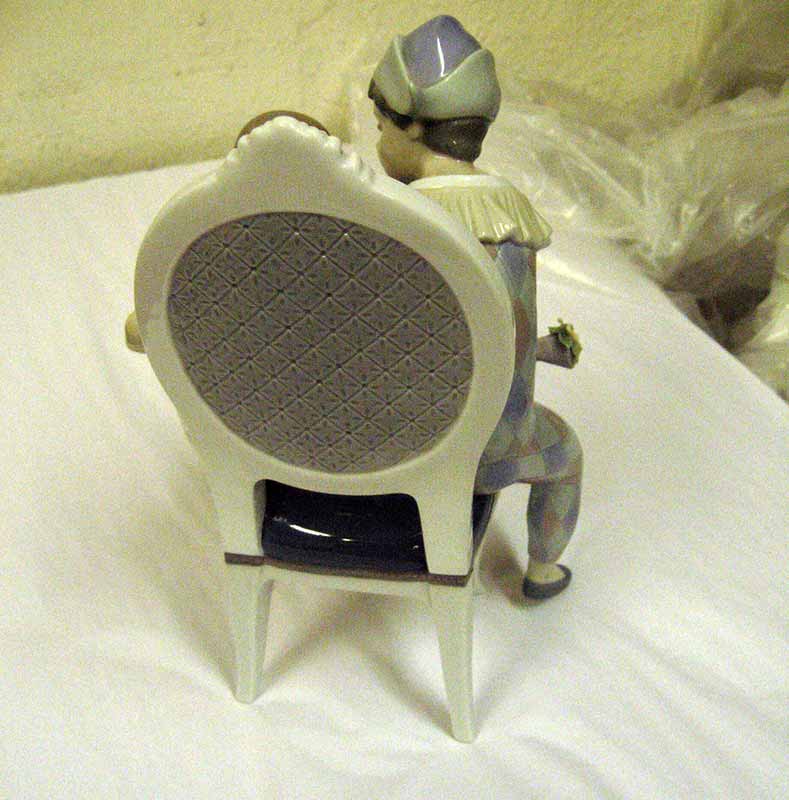 Clown Figure Repair
Not only had this clown lost his head but he also had a finger missing. Our restorers are often tasked with replacing missing digits on Lladro figures and this is no exception.
Read more about Lladro Clown Figure Repair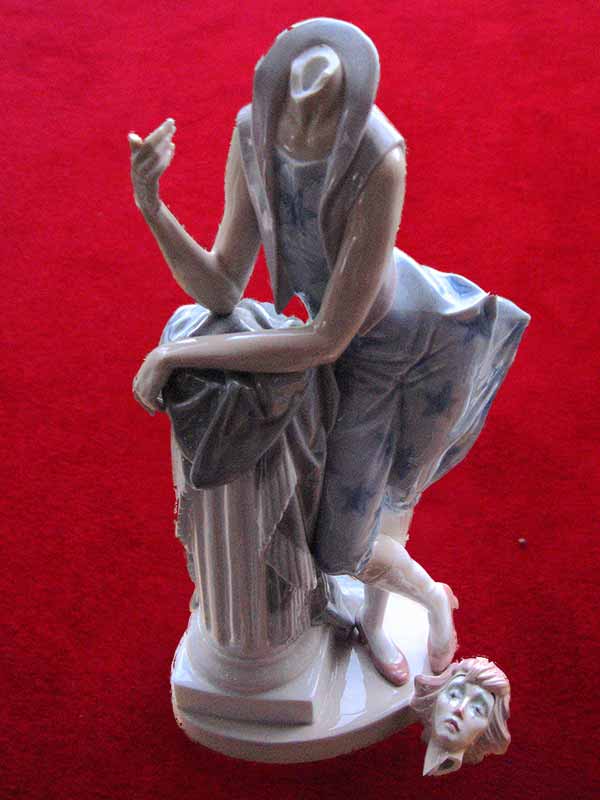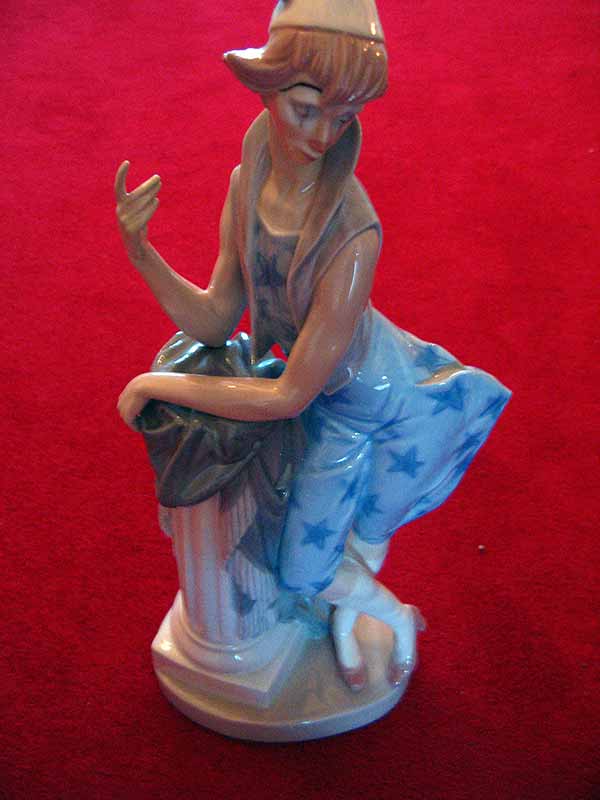 Our customers say...
Lladro Figurines Repair
"Packages arrived safe and sound this morning, I really cannot say just how delighted we were with the restoration. The shepherd now looks complete again, I'm sure his expression changed when I fitted his new crook into his hand! The other pieces have now rejoined the rest of our large collection. Thank you once again for a really first class job."
Lladro Figure Repair
"Please find enclosed cheque. I am delighted with the service & restoration it is certainly a complete invisible repair. Could you please oblige me with a receipt enabling me to reclaim on our insurance."
Moorcroft Vase Restoration
"Please find enclosed a cheque representing payment for your invoice. I'm so sorry it's so late Xmas got in the way. I must say I'm absolutely delighted with the Moorcroft vase, you've done such a beautiful job and my husband is thrilled. The vase is precious to his family and he wants to make sure it is handed down to his sons. Please feel free to use me as a reference for your work, I'd be delighted to recommend you to anyone who wants restoration work done. Many thanks once again, especially for doing the repair so quickly. Happy new to you and hope 2007 is good to you."