Lladro is a Spanish company established in 1953 by three brothers - José, Juan and Vicente Lladró in the village of Almácera (near Valencia). Manufacturing initially concentrated on utilitarian items such as vases and jugs but by 1956 production turned to the manufacture of hand crafted and painted porcelain figures and figurines.
In 1958 Lladro moved to larger premises in Tavernes Blanques. We have undertaken countless successful repairs of Lladro figures and figurines.
Figurine Restoration
We undertake many repairs on popular Lladro figurines. This one is a typical restoration undertaken by our team of museum quality restorers.
Read more about Lladro Figurine Repair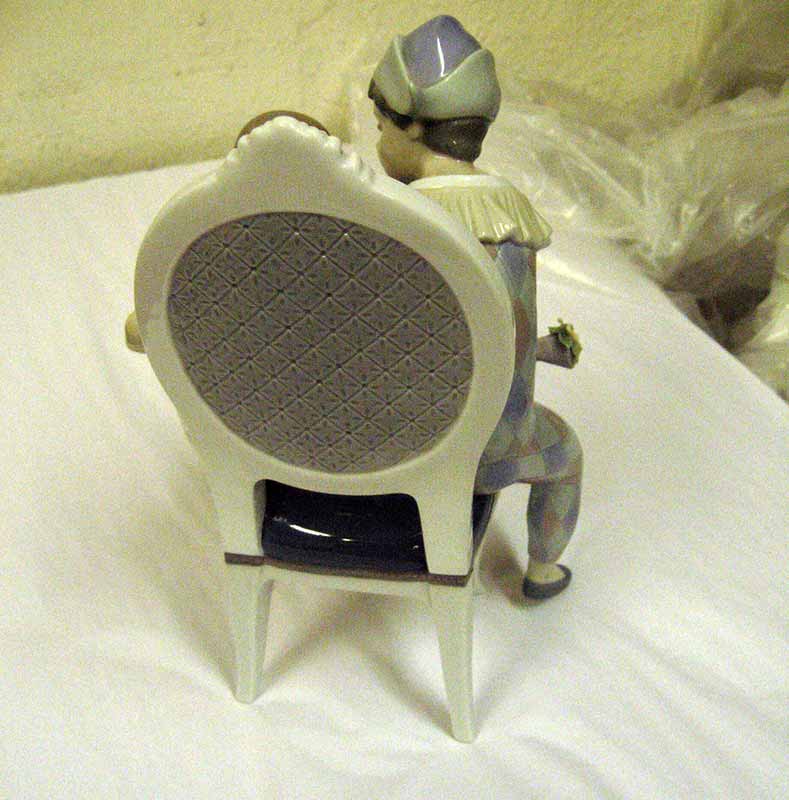 Clown Figure Repair
Not only had this clown lost his head but he also had a finger missing. Our restorers are often tasked with replacing missing digits on Lladro figures and this is no exception.
Read more about Lladro Clown Figure Repair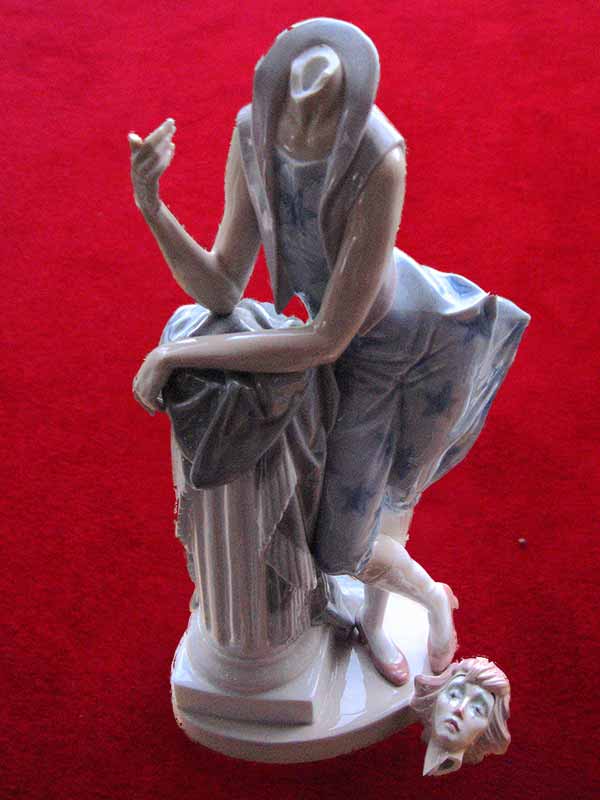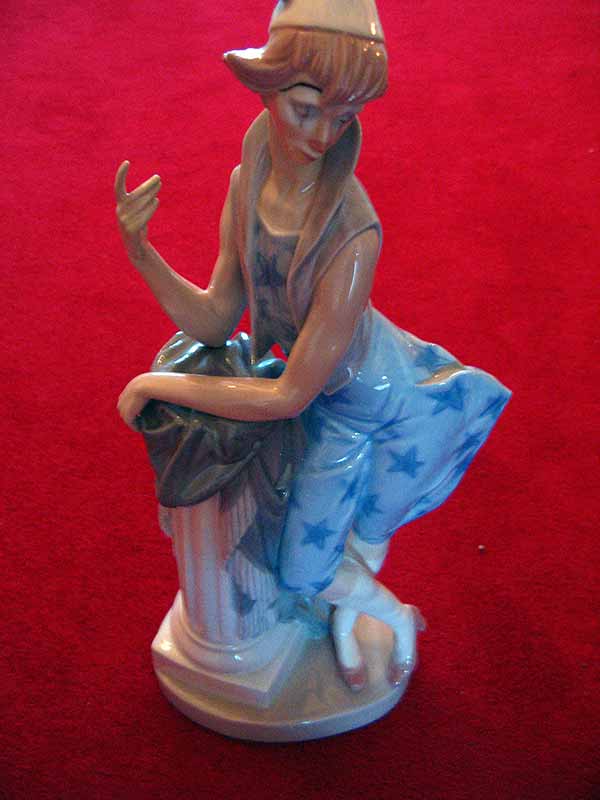 Our customers say...
Lladro Figurine
"Dear Sirs, Thank you for the return of the figurine and I am very pleased with the end result. I have kept your address and telephone number for any future referrals. I have also passed your name and number to friends who collect various porcelain pieces."
Lladro Figure Repair
"Please find enclosed cheque. I am delighted with the service & restoration it is certainly a complete invisible repair. Could you please oblige me with a receipt enabling me to reclaim on our insurance."
Lladro Figure Restoration
"We have just received the Lladro figure you have restored. To say we are astounded is an understatement, it is a magnificent piece of restoration and it is impossible to see where the breaks occurred. We are so pleased we are sending another Lladro figure broken in the same incident and are totally confident it will be restored perfectly. Cheque enclosed. Best wishes and thank you."