Royal Worcester Vase Repair
This Royal Worcester vase had suffered extensive damage to its handles with a number of broken and missing pieces. Once our restoration team completed the realignment of the handles and had reconstructed the missing pieces, they recoloured and regilded where necessary using 23.5 carat gold leaf.
This was an invisible repair to museum standards. It's impossible to tell the handles were ever damaged in the first place.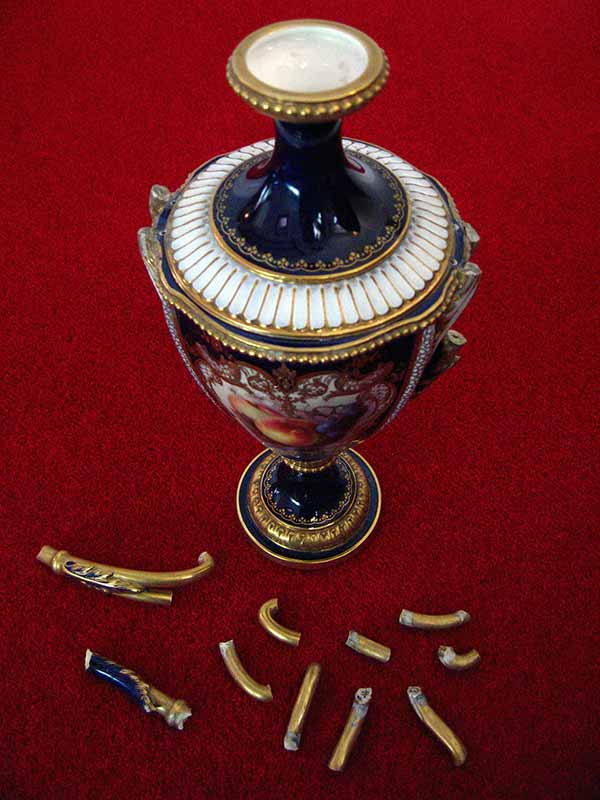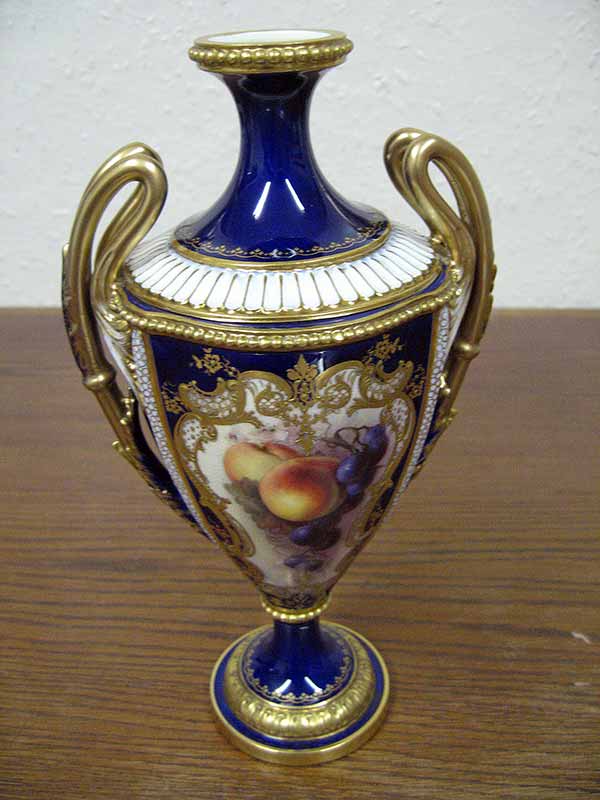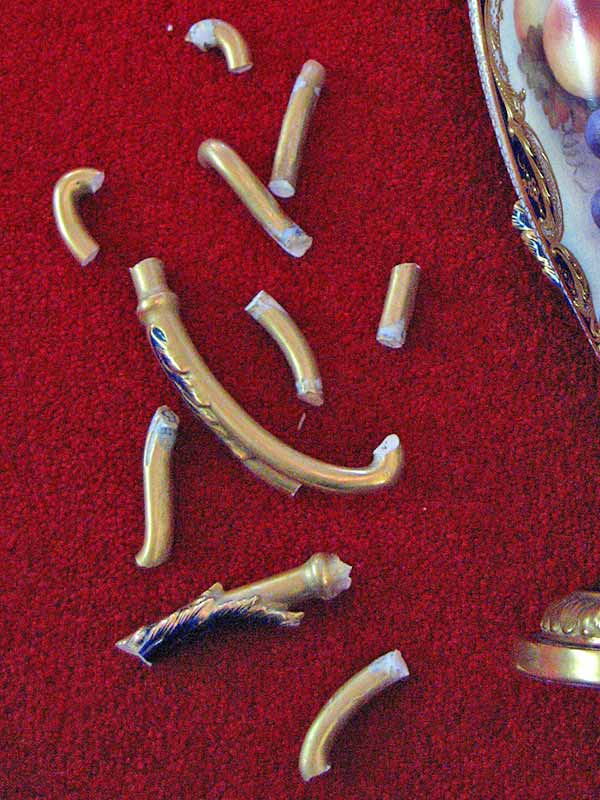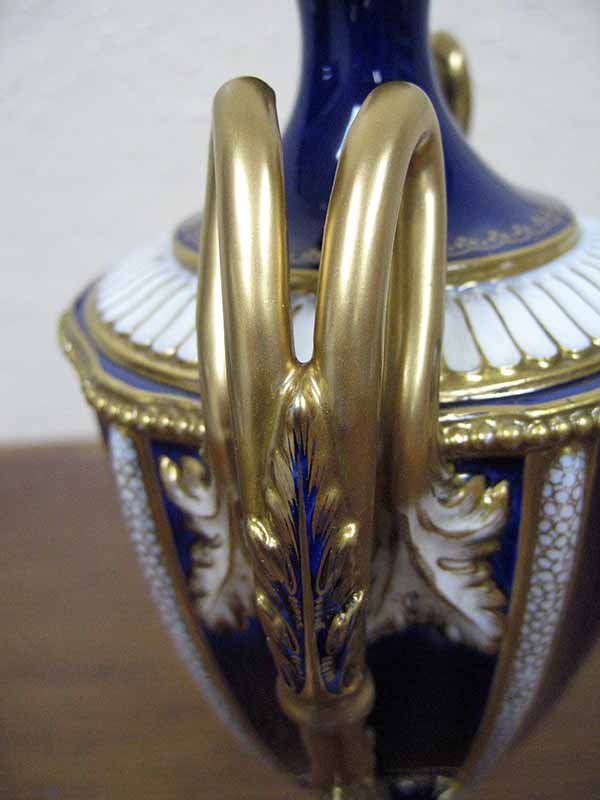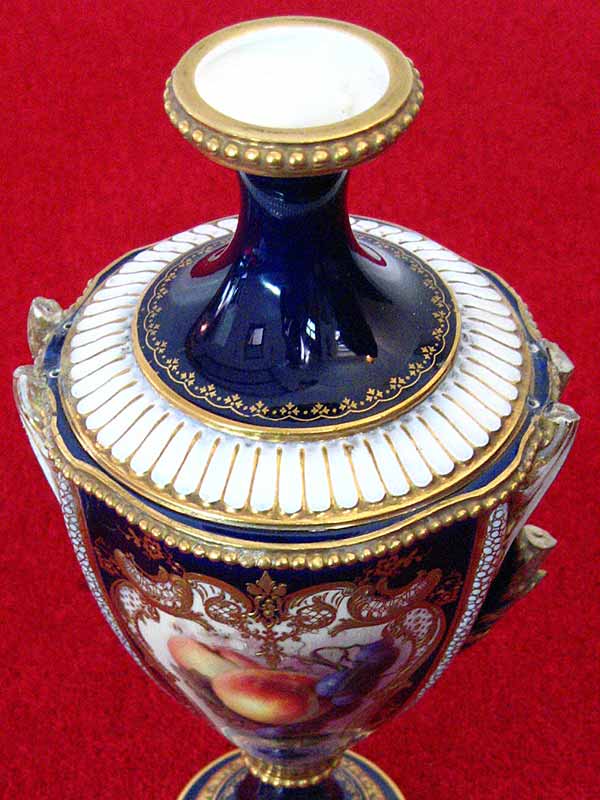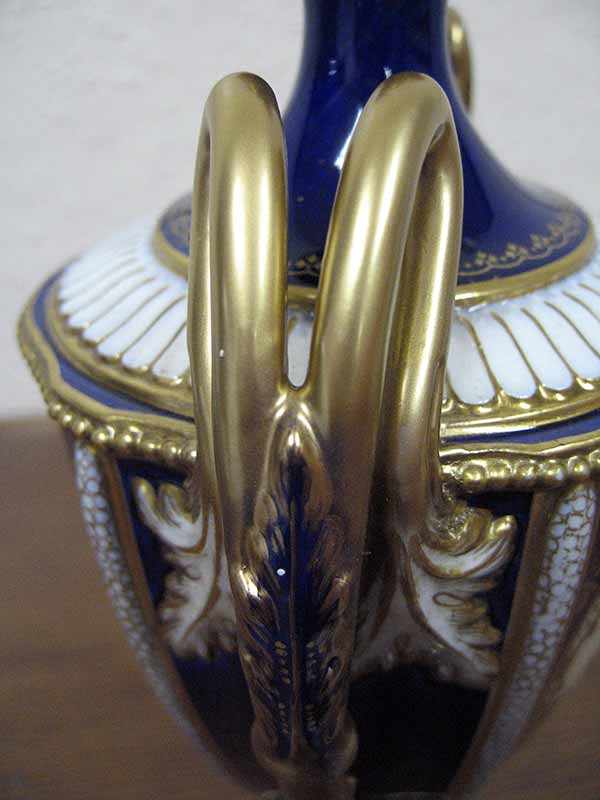 Our customers say...
Royal Worcester Vase Repair
"Dear Sir/Madam, Just a note to say a big thank you for repairing our Royal Worcester Vase. It is an excellent job and we wouldn't hesitate in recommending you to anyone. Thank you."
'Delicia' Clarice Restoratione
"Dear Sir/Madam, Please find enclosed my cheque for the restoration of my 'Delicia' Clarice Plate. Thank you for an excellent, professional restoration which has far exceeded my expectations. I am very grateful that you have restored it to its former glory. Your communication throughout has been impeccable. I cannot emphasize enough the quality and standard of your work. Once again, my sincere thanks, I am delighted."
Royal Doulton Figurine Repair
"Please find enclosed cheque for restoration of Royal Doulton figurine. Thank you very much for all your help. I am so pleased with the repair."