Royal Doulton 'Mephisto' Figurine Repair
This 6.5 inch (16.51 cm) Royal Doulton 'Mephisto' figurine of a young lady in character dress holding a mask of Mephistopheles, had certainly been through the wars. There were quite a few major breaks - across the torso, to the head and also the end of each arm. There was some minor fragmentation which was replaced where possible and filler used in other places before paint matching and reglazing. The damage was fully repaired to a very high standard of invisible restoration.
The figurine was designed by Arthur 'Leslie' Harradine and production ran from 1925 to 1938. Our customer in this case used our museum standard ceramic repair service.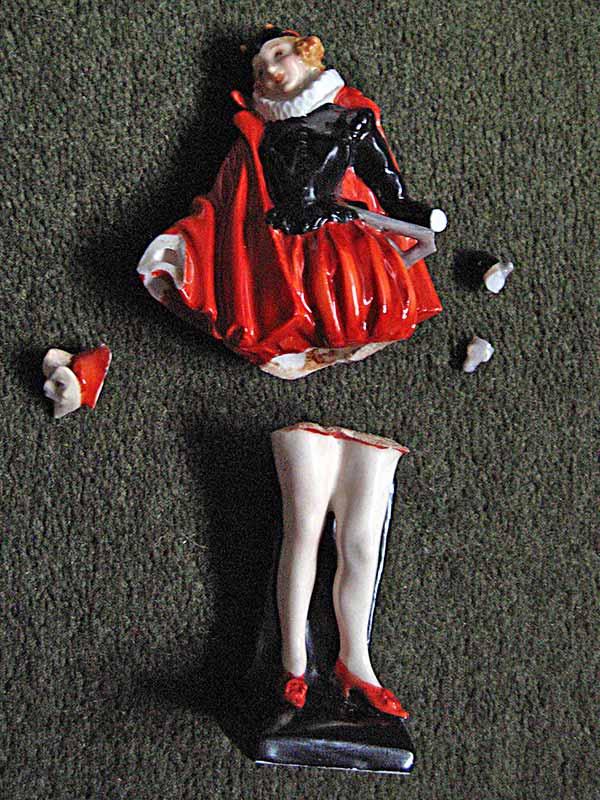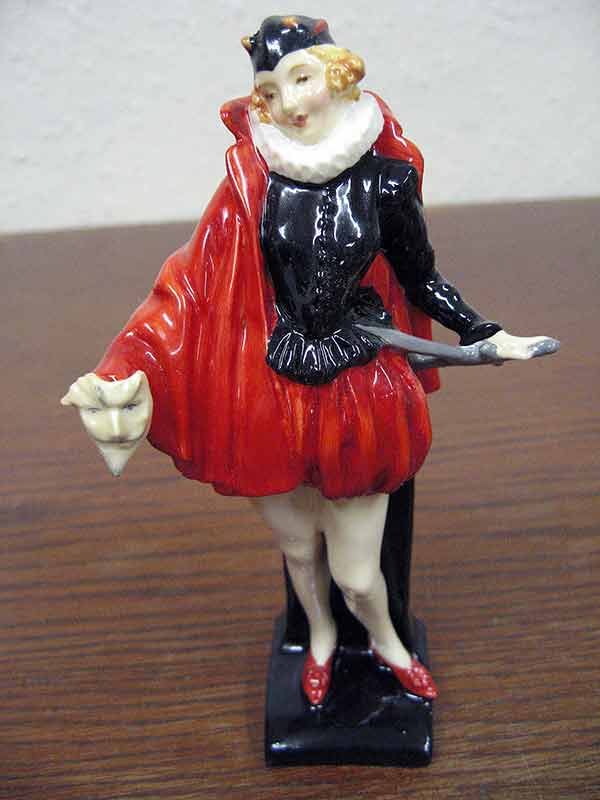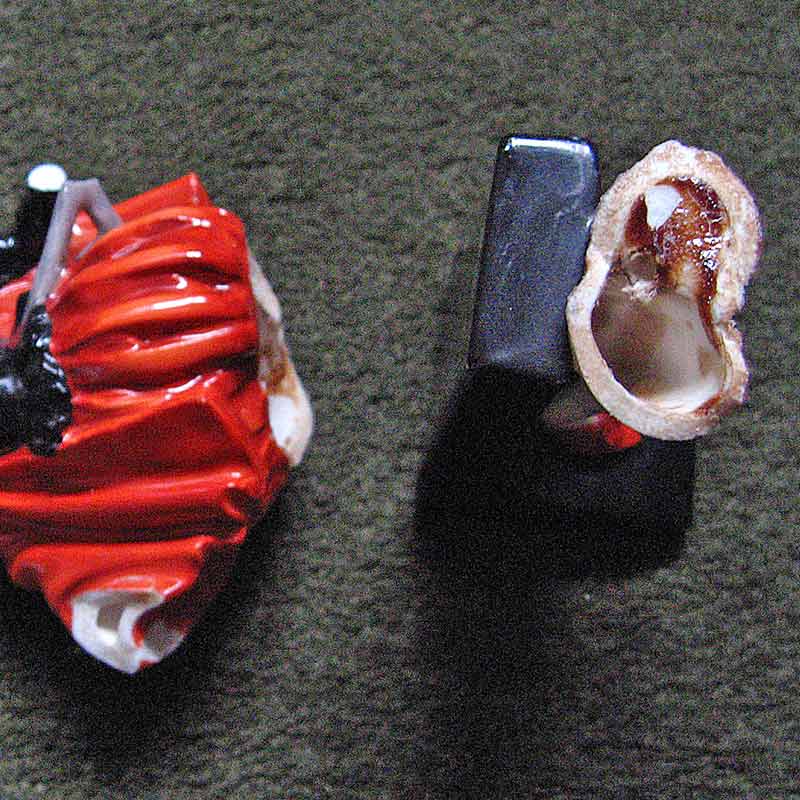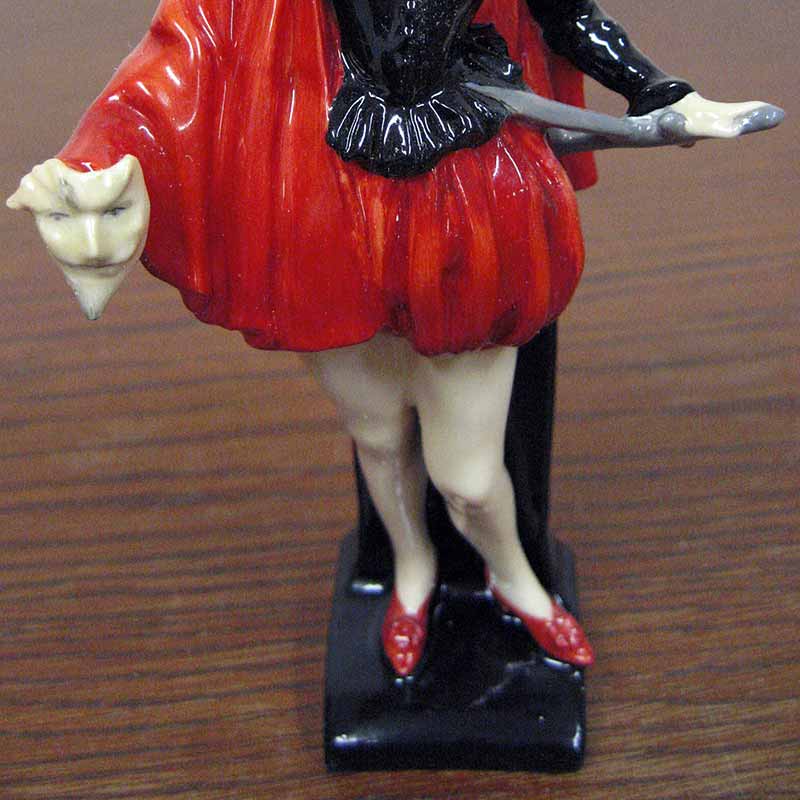 Our customers say...
Lladro Figurines Repair
"Packages arrived safe and sound this morning, I really cannot say just how delighted we were with the restoration. The shepherd now looks complete again, I'm sure his expression changed when I fitted his new crook into his hand! The other pieces have now rejoined the rest of our large collection. Thank you once again for a really first class job."
Royal Doulton Figurine Repair
"Please find enclosed cheque for restoration of Royal Doulton figurine. Thank you very much for all your help. I am so pleased with the repair."
Capo-di-monte Figure Repair
"A quick letter to say thanks for an amazing job, it would be a pleasure to use your skills in the future."