Royal Doulton 'The Mask' Figurine Repair
This 6.7 inch (17 cm) tall Doulton & Co. 'The Mask' figurine had several chips around the pleats of the ruff and folds of the skirt, which needed attention. Repair work required reconstruction, colouring and glaze matching. The figure, designed by Leslie Harradine in the art deco style, was restored to museum standard and now looks just as good as it did when it was first realeased in 1924.
The figure was produced in a variety of colourways with production running until 1938. It has the Doulton & Co. printed mark and handwritten title on the base. 'The Mask' depicts a 1920s girl in orange and black pantalooned costume holding and looking at a mask in her right hand. She is standing in front of a tree stump with Cupid sitting on top, hiding behind the folds of her skirt. Great care was taken on the repair process to exactly match the original black and orange handpainting of the figure. The orange colour was popular in the 1920s and 1930s and can be tricky to colour-match today in restoration work as often, in the past, dangerous chemicals were added to the paint to create specific colours. Of course these additives are banned today so safe substitiutes are used for colour matching.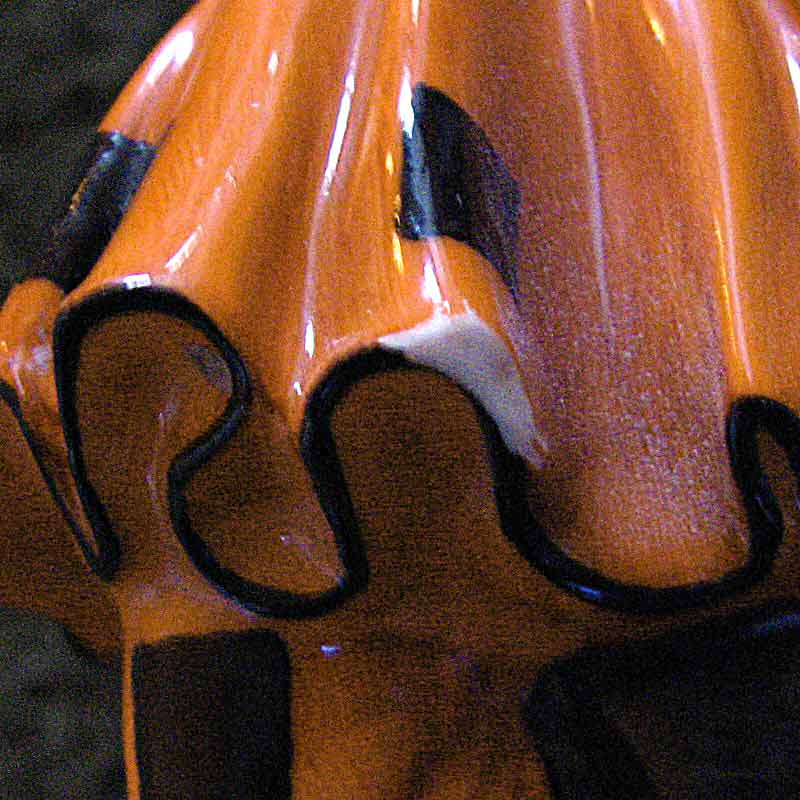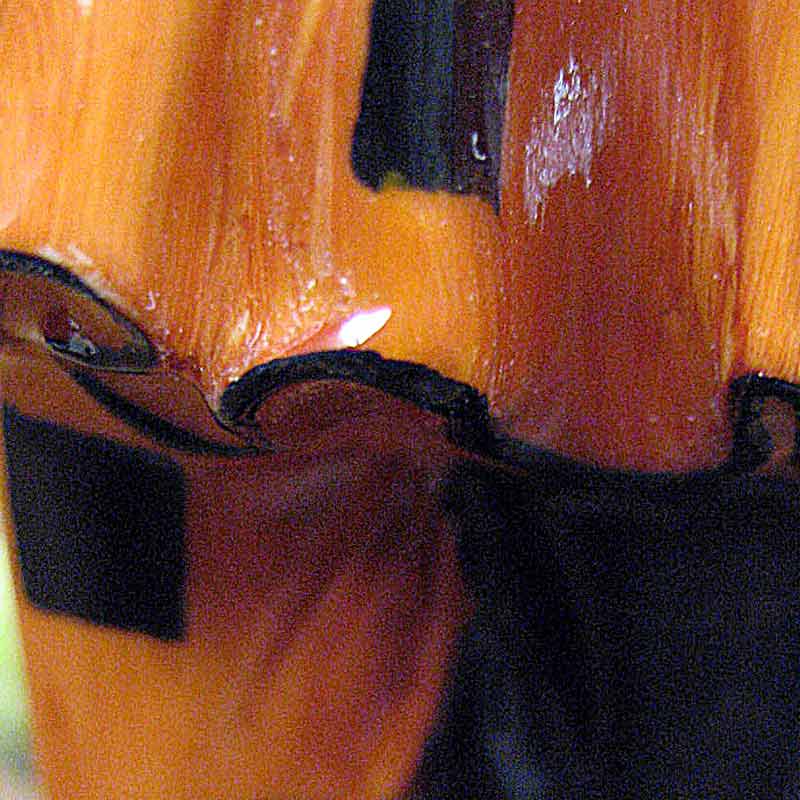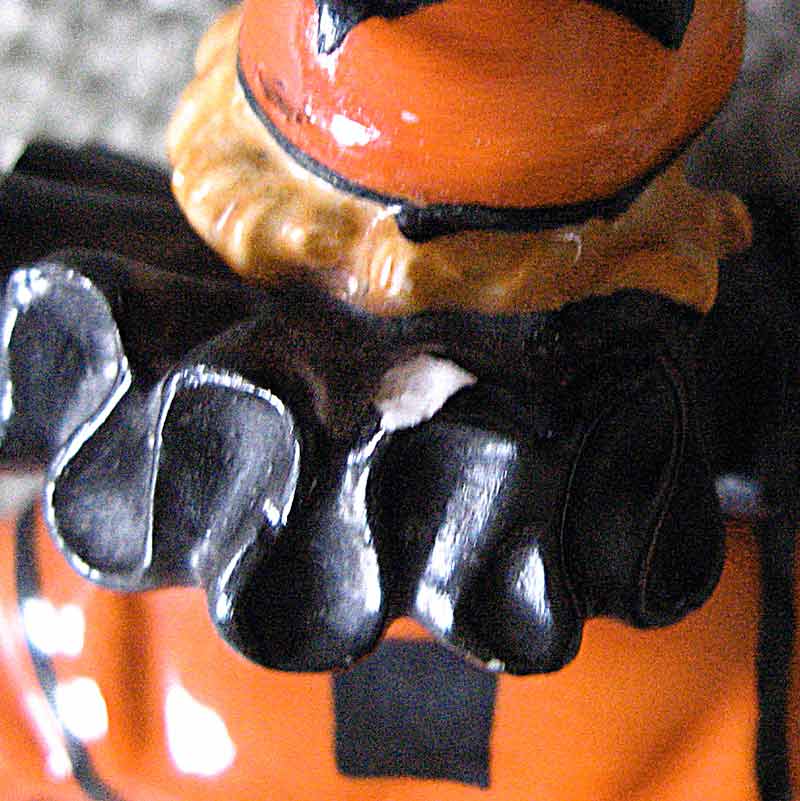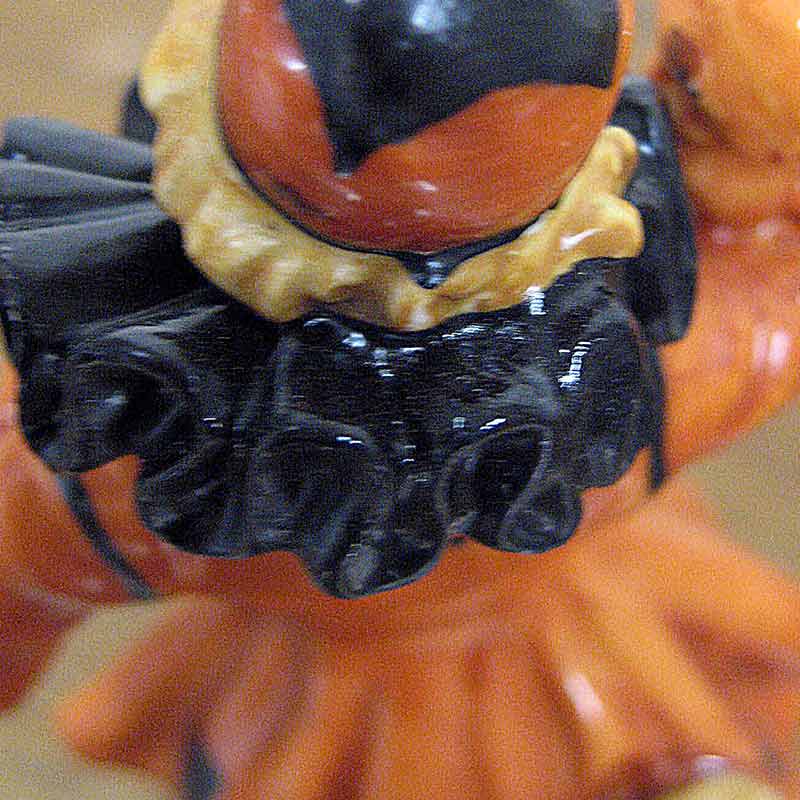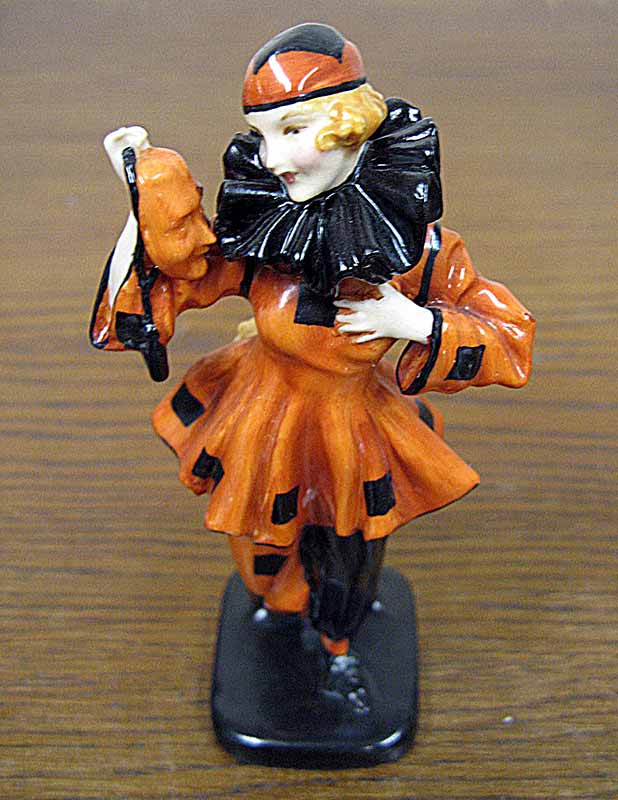 Our customers say...
Royal Doulton Figurine Repair
"Please find enclosed cheque for restoration of Royal Doulton figurine. Thank you very much for all your help. I am so pleased with the repair."
Royal Doulton Girl Figurine Restoration
"As I said on the telephone she has been restored so beautifully it made me cry. My little girl is so special to me and you made me one very happy person."
Royal Doulton Flambe Fox Repair
"I've just received the fox in the post, it's absolutely brilliant, many thanks. There is a cheque in the post and once again thank you for the really, really excellent job."