Royal Doulton 'Janet' Figurine Repair
This Royal Doulton 'Janet' figurine, designed by leading Doulton artist Leslie Harradine, had a straightforward break to the neck. The figurine was fully repaired to its former glory by our museum standard restorer.
The porcelain figure is quite small at 6.25 inches (15.88 cm) so the job was quite fiddly and great care had to be taken in matching the paint colours around the neck. This particular model ran from 1932 to 1995 and has model number HN 1537 marked on the base along with the Royal Doulton stamp.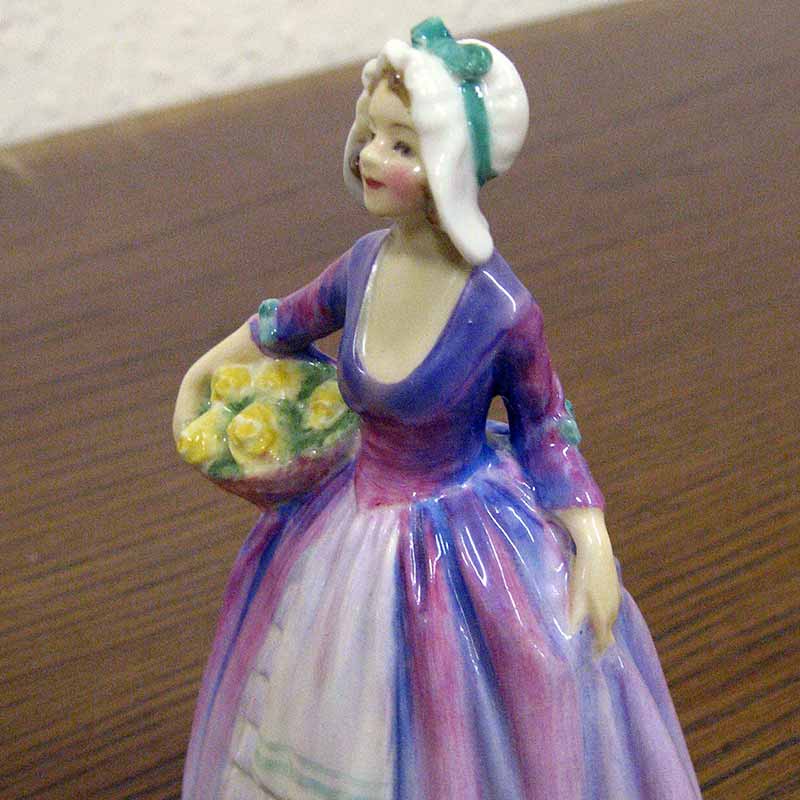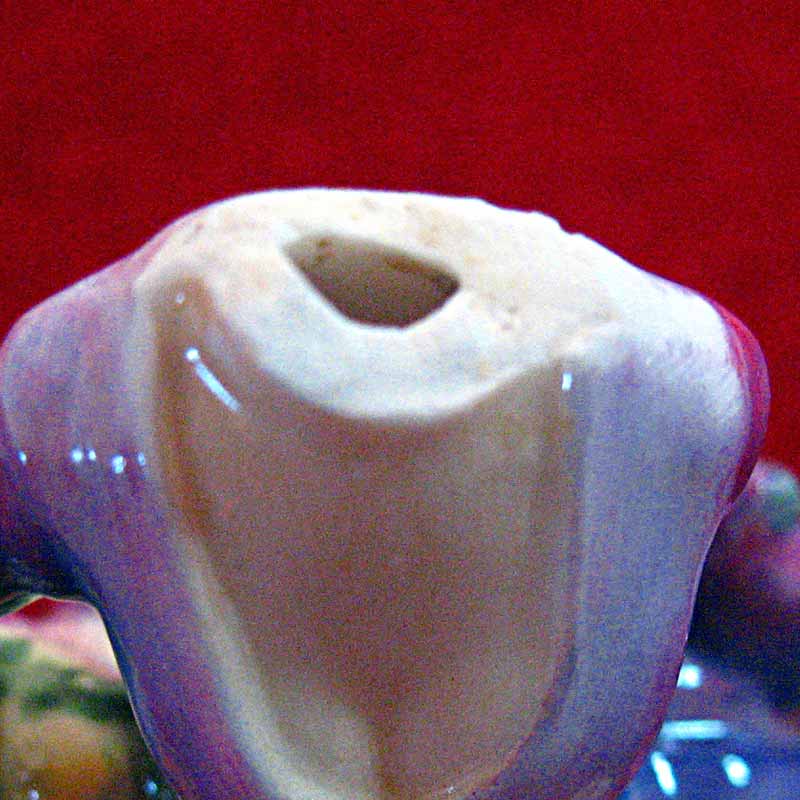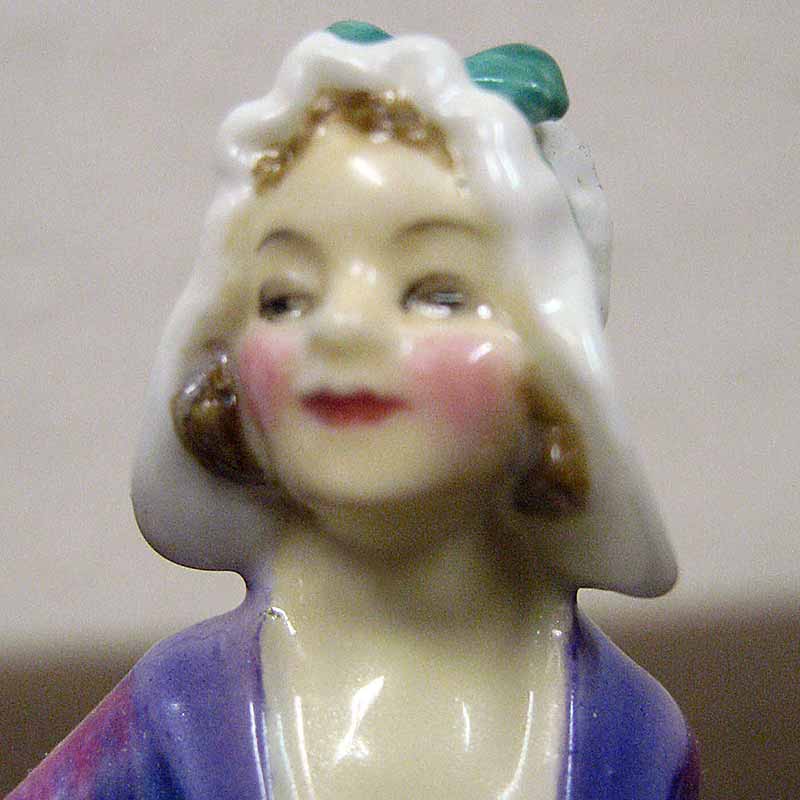 Our customers say...
Royal Doulton Flambe Fox Repair
"I've just received the fox in the post, it's absolutely brilliant, many thanks. There is a cheque in the post and once again thank you for the really, really excellent job."
Majolica Bowl Repair
"Thank you for the bowl which I received on Wednesday and gave to my wife that evening. I can't begin to tell you the joy and emotion it gave. Everyone is absolutely speechless at the wonderful and outstanding workmanship, the bowl looks better than before! I am so greatful to you & your colleagues – the bowl is now back in pride of place on the mantelpiece. It was lovely to meet you and your father – all the very best for the future."
Royal Copenhagen Robin Repair
"I have so much pleasure in enclosing the cheque for your superb restoration of the Copenhagen robin you would have gathered on the phone yesterday that I am over the moon. I felt a beautiful inner glow when I thought about it first thing this morning. Thank you so much for your skill and expertise and for doing it astonishingly quickly. I think you must have gathered you have a more than satisfied customer."