Beswick Horse and Jockey Repair
This Beswick horse with jockey suffered damage to its hind legs and tail which had obviously had been very poorly repaired at some stage in its past.
The previous makeshift repair had to be stripped off and the old adhesive was dissolved away. Our restorer then realigned the legs followed by colour and glaze matching in the area of damage.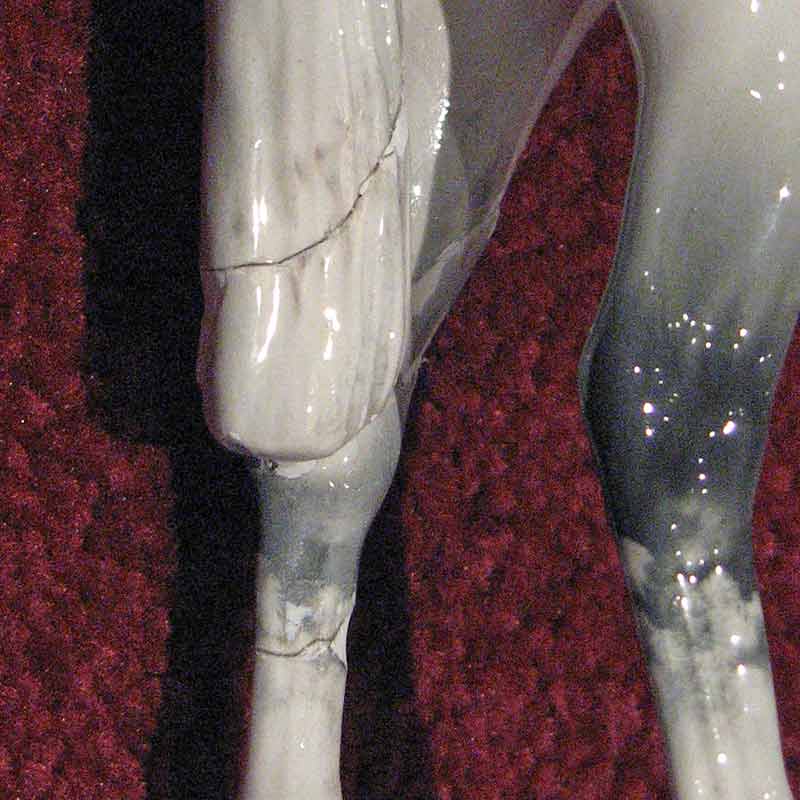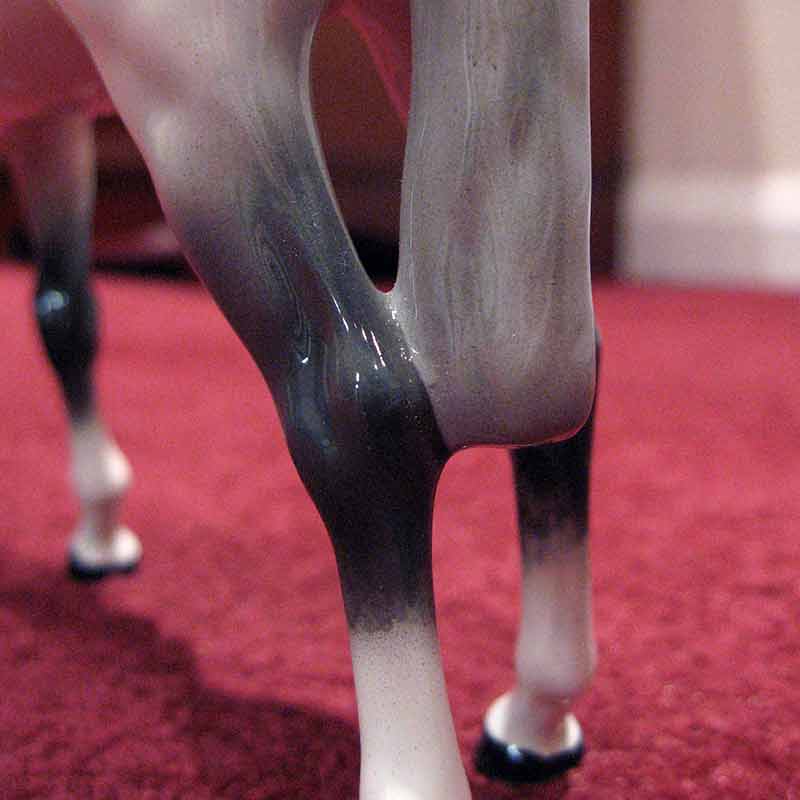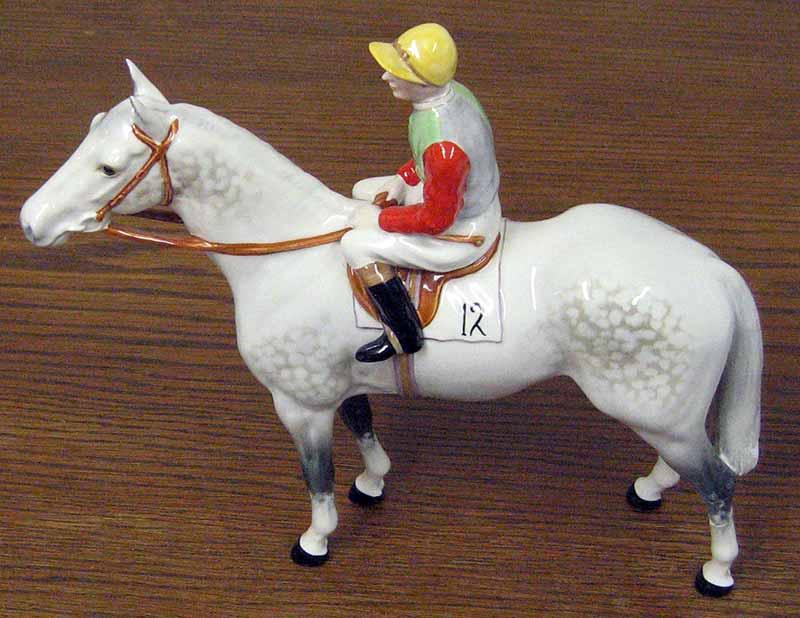 Our customers say...
Hand Painted Plate Restoration
"Many thanks for the restored plate, you have exceeded all my expectations."
Royal Worcester Vase Repair
"Dear Sir/Madam, Just a note to say a big thank you for repairing our Royal Worcester Vase. It is an excellent job and we wouldn't hesitate in recommending you to anyone. Thank you."
Royal Doulton Figurine Repair
"Please find enclosed cheque for restoration of Royal Doulton figurine. Thank you very much for all your help. I am so pleased with the repair."