Beswick Horse and Jockey Repair
This Beswick horse with jockey suffered damage to its hind legs and tail which had obviously had been very poorly repaired at some stage in its past.
The previous makeshift repair had to be stripped off and the old adhesive was dissolved away. Our restorer then realigned the legs followed by colour and glaze matching in the area of damage.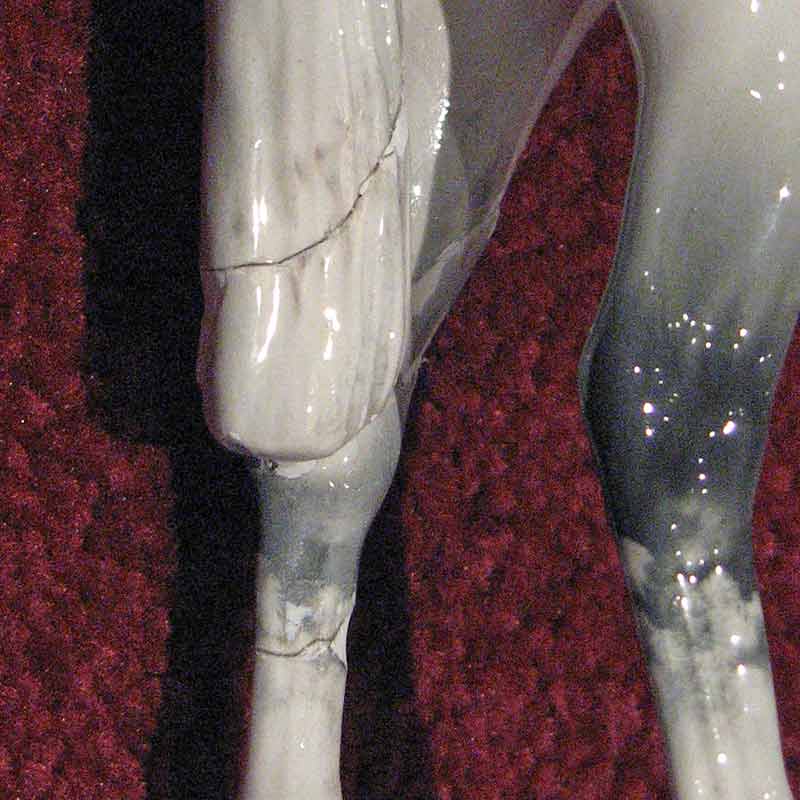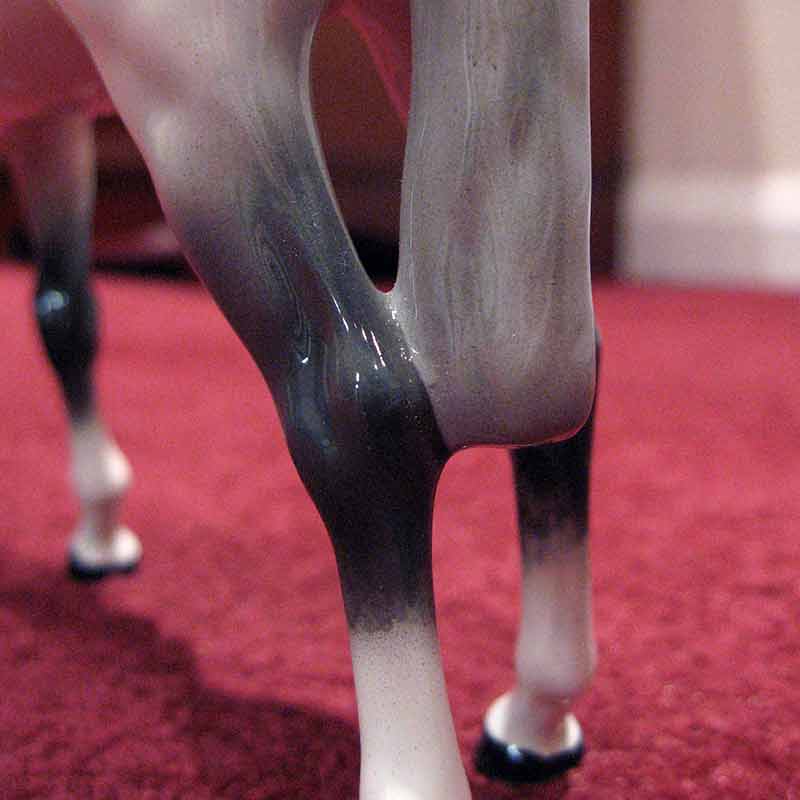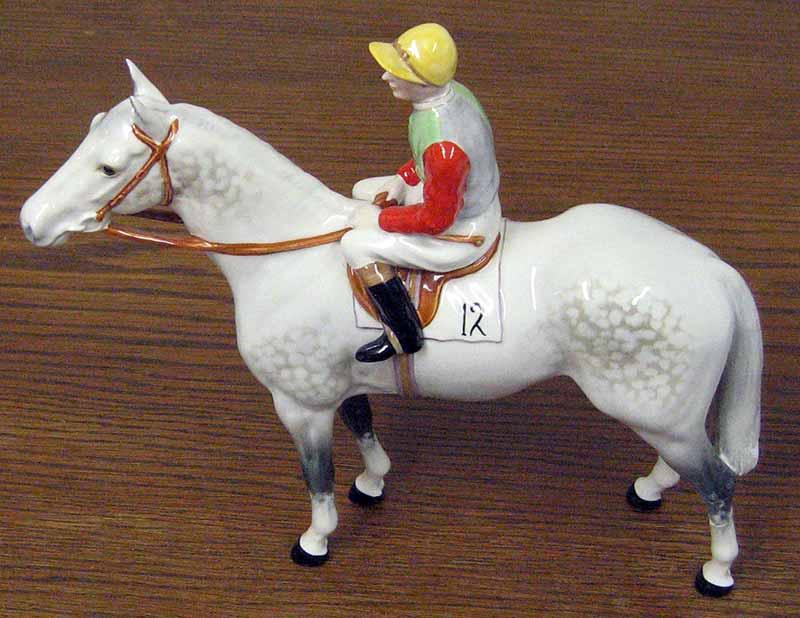 Our customers say...
Beswick Horse Restoration
"Dear Sirs, Ref:; Beswick Horse with ear missing. Thank you for a beautiful job."
Royal Copenhagen Robin Repair
"I have so much pleasure in enclosing the cheque for your superb restoration of the Copenhagen robin you would have gathered on the phone yesterday that I am over the moon. I felt a beautiful inner glow when I thought about it first thing this morning. Thank you so much for your skill and expertise and for doing it astonishingly quickly. I think you must have gathered you have a more than satisfied customer."
Lladro Figurines Repair
"Packages arrived safe and sound this morning, I really cannot say just how delighted we were with the restoration. The shepherd now looks complete again, I'm sure his expression changed when I fitted his new crook into his hand! The other pieces have now rejoined the rest of our large collection. Thank you once again for a really first class job."